Just like fine wine, every year there are unique and subtle flavours that enhance the olive oil provided by Mother Nature herself.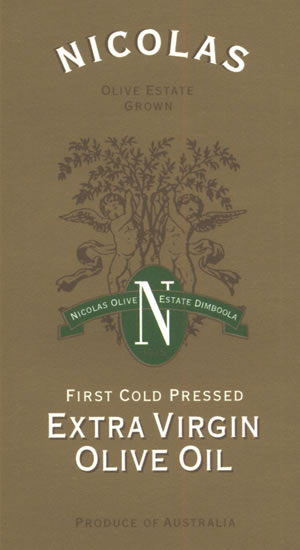 The grove was planted
in 1945. The right soil
and climate have created
a perfect grove for producing
exceptional oil. At the
Nicolas Olive Estate,
Dimboola, the family follows
methods with organically
grown estate olives to produce
a quality oil of the finest
flavour and distinction.